Our Team – Ivan Kapelus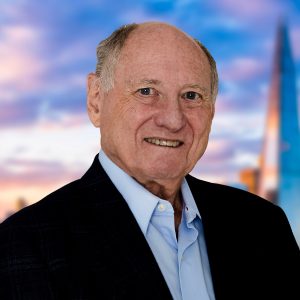 Ivan has an extensive legal and international tax planning background and holds a BA LLB from Stellenbosch University in South Africa and an LLM (Tax) from Kings College, University of London.
He joined a leading South African law firm Sonnenberg, Hoffmann and Galombik (now Edward Nathan Sonnenbergs) as an Articled Clerk in 1966 and became a partner of the firm in 1971. Appointed Head of the Litigation department in 1978 and occupied this position until 1981 when he resigned to migrate to London.
Ivan was a founding partner and subsequently shareholder and director of the International Trident Trust Group from 1981 to 1991.
After a sabbatical from 1991 to 1993, Ivan practiced as a partner of the International Law Firm of Green, David Conway and Sonnenberg Hoffmann and Galombik in London from 1993 to 1996.
In 1996 Ivan became Director of Stenham PLC and later Managing Director of Stenham Gestinor Plc – a diversified financial services business including Trust and fiduciary services, Property Investment and Management and Asset Management.
He retired from Stenham in 2000 due to ill health, but has continued to be involved in clients' affairs, as well as property investments. Ivan plays an active role as Chairman of the Fides Group.
Languages: English, Afrikaans, as well as some Spanish, German and French.